The modern winery is located in the heart of our vineyards in the Casablanca Valley. It has an area of 10,000 m2. Its current capacity is approximately 2,189,440 liters in stainless steel tanks and almost 1,000 barrels. In addition to 17,500 liters in foudre of German and Slavonian wood. Also since 2022 we started using concrete vats, which have a capacity of 26,000 liters (8,000 liters in ovoid and 18,000 liters in truncated cone-shaped). We have the latest technology and a modern temperature control system to carry out each stage of the winemaking process of our wines in the same place and under the watchful eye of our winemaking team.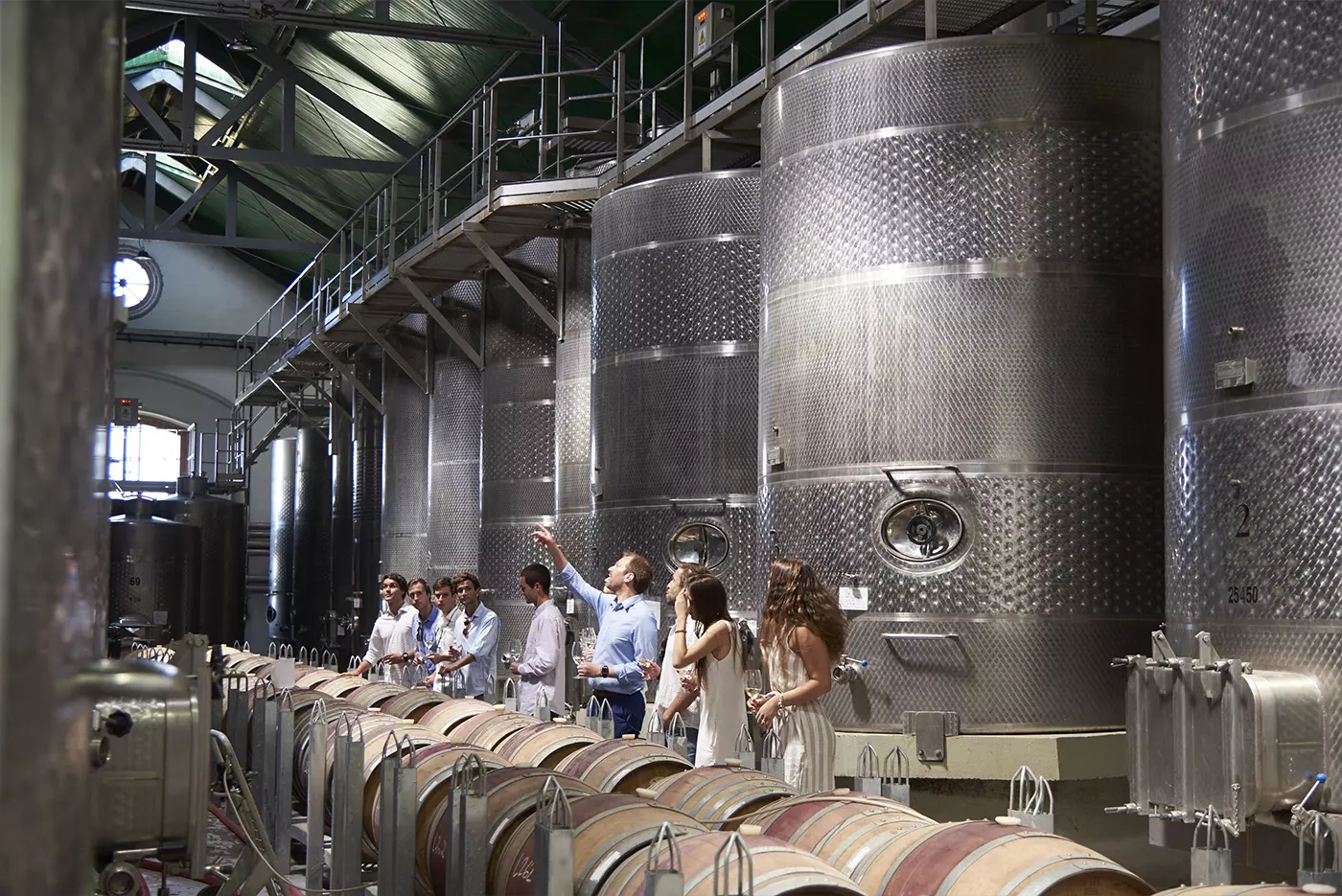 We currently have 100 De Franceschi Italian stainless steel tanks with a capacity ranging from 1000 to 50,000 liters. Each tank has a temperature control system that allows our wines to have the best conditions for their evolution.
During alcoholic fermentation inside the eggs, the yeast generates dynamic circular movements, which allow for greater contact between the lees and the liquid. The truncated cone-shaped vats improve the maceration process due to the inclination of their walls.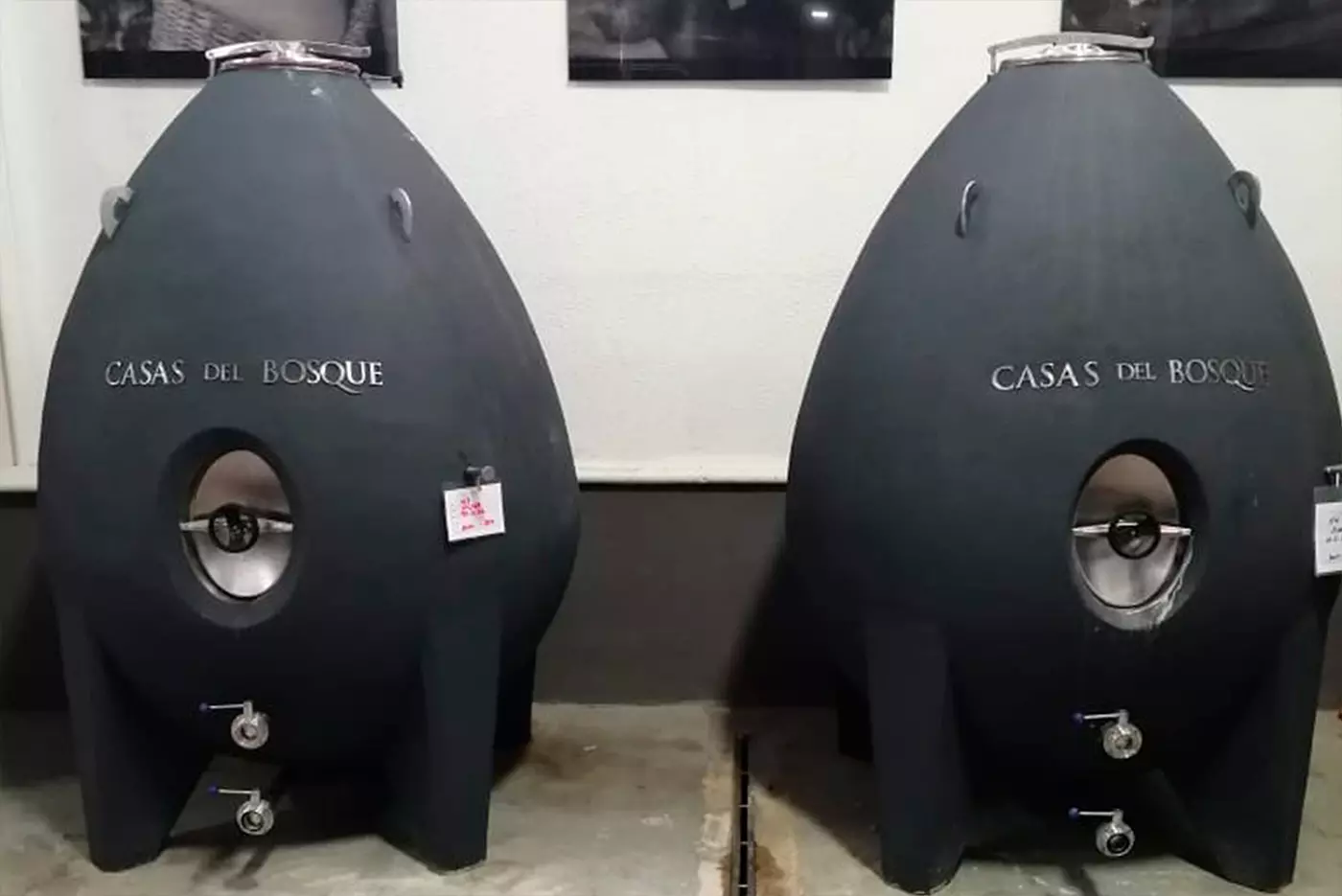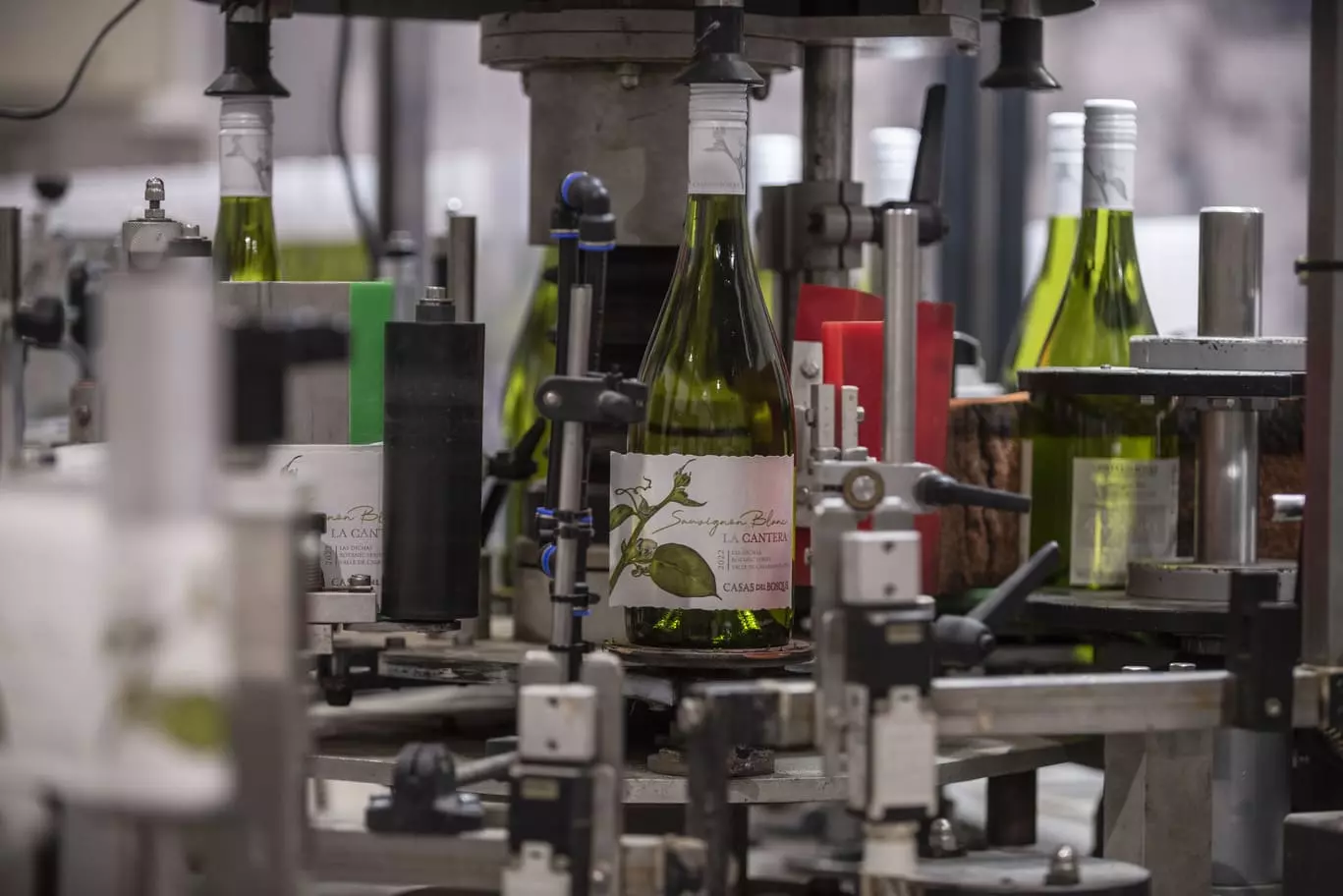 Bottling
and labeling
line
Our line reaches a total of 2500 bottles per hour and, like the tanks, all 4 machines come from Italy. The Bertolasso machine, a 4-stage monoblock, rinses, washes and dries the bottle before filling it with wine.
In our imposing barrel cellar rest all our wines. It is equipped with a temperature and humidity control system, which maintains the temperature between 14-16°C/57- 61°F. Most of our barrels are French, and we also have American barrels for some red wines, which selected by our winemaking team thinking about each of the wines that we produce.