Juan Cuneo to be decorated by the President of Italy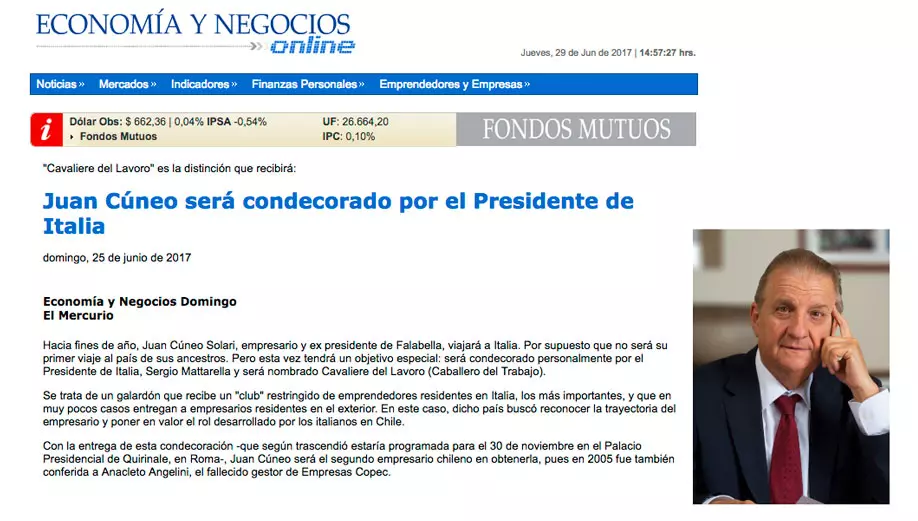 Towards the end of the year, Juan Cúneo Solari, businessman and former president of Falabella, will travel to Italy. Of course, it will not be his first trip to the country of his ancestors. But this time he will have a special purpose: he will be personally decorated by the President of Italy, Sergio Mattarella, and will be named Cavaliere del Lavoro (Knight of Labor).
This is an award that is received by a restricted "club" of entrepreneurs residing in Italy, the most important ones, and which in very few cases is given to businessmen residing abroad. In this case, the country sought to recognize the trajectory of the entrepreneur and to highlight the role played by Italians in Chile.
With the awarding of this decoration - which, according to reports, is scheduled for November 30 at the Quirinale Presidential Palace in Rome - Juan Cúneo will be the second Chilean businessman to receive it, as in 2005 it was also conferred on Anacleto Angelini, the late manager of Empresas Copec.