Great Decanter scores for our Syrah Pequeñas Producciones 2014!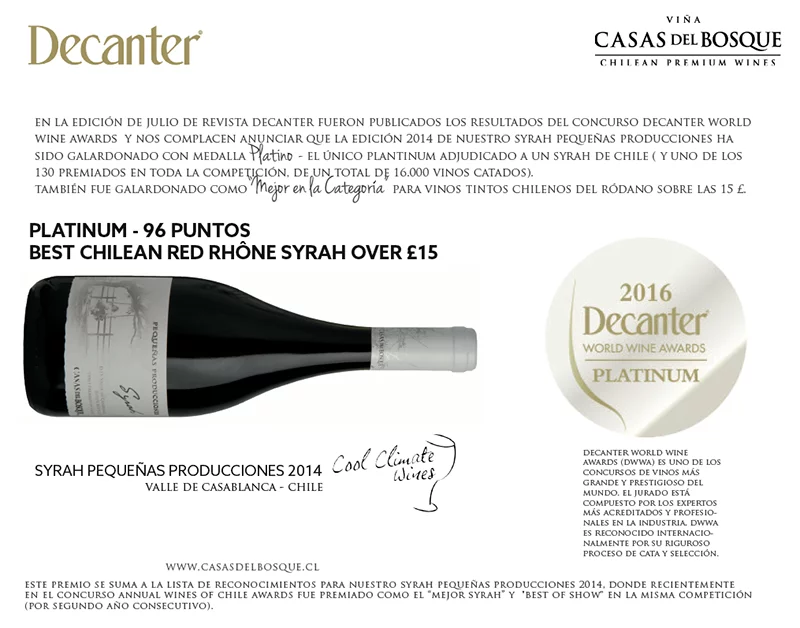 In the July issue of Decanter magazine the results of the Decanter World Wine Awards competition were published and we are pleased to announce that the 2014 edition of our Syrah Pequeñas Producciones has been awarded the Platinum medal - the only platinum awarded to a syrah from Chile (and one of only 130 awarded in the entire competition out of a total of 16,000 wines tasted).
It was also awarded Best of Category for Chilean red wines from the Rhône over £15.