International wine & spirit competition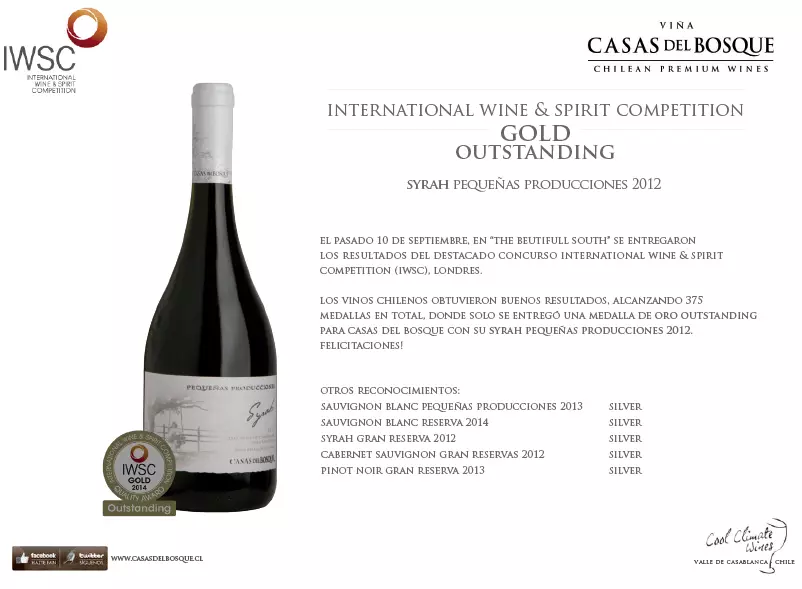 On September 10, the results of the outstanding International Wine & Spirit Competition (IWSC), London, were announced at "the beutifull south".
Chilean wines obtained good results, reaching 375 medals in total, where only one outstanding gold medal was awarded to casas del bosque with its 2012 small production syrah.
congratulations!
Other awards:
Sauvignon Blanc Pequeñas Producciones 2013 - Silver.
Sauvignon Blanc Reserve 2014 - Silver
Syrah Gran Reserva 2012 - Silver
Cabernet Sauvignon Gran Reserva 2012 - Silver
Pinot Noir Grand Reserve 2013 - Silver