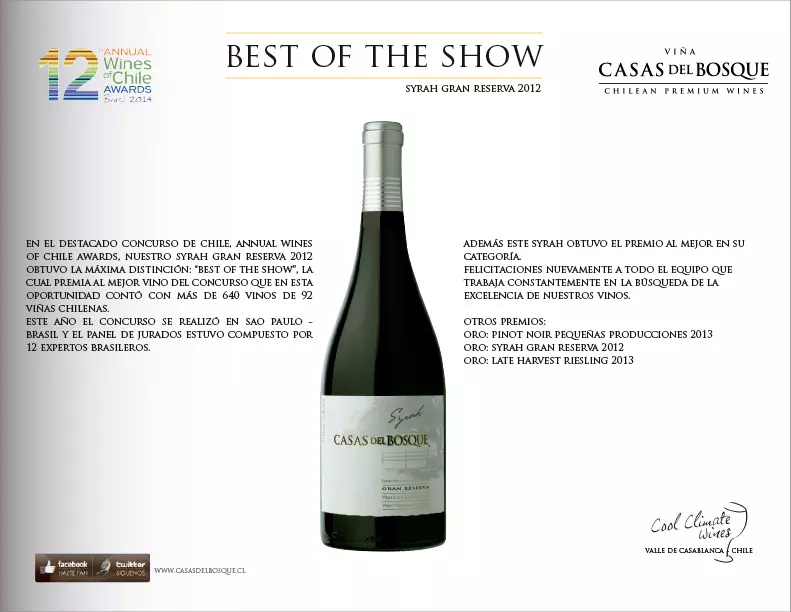 In the outstanding Chilean competition, Annual Wines of Chile Awards, our Syrah Gran Reserva 2012 obtained the highest distinction: "Best of the Show", which awards the best wine of the competition, which this time had more than 640 wines from 92 Chilean wineries. This year the competition was held in Sao Paulo, Brazil, and the panel of judges was composed of 12 Brazilian experts.
This Syrah also won the award for the best in its category. Congratulations again to the entire team that works constantly in the search for excellence in our wines.
Other awards:
Gold: Pinot Noir Pequeñas Producciones 2013.
Gold: Syrah Gran Reserva 2012
Gold: Late Harvest Riesling 2013