Press Report Catador W 2013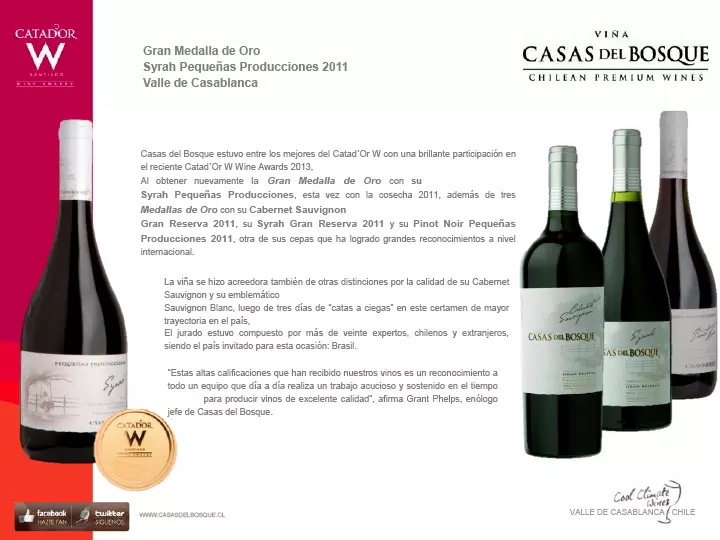 Casas del Bosque was among the best of the Catad'Or W with a brilliant participation in the recent Catad'Or W Wine Awards 2013, obtaining again the Grand Gold Medal with its Syrah Pequeñas Producciones, this time with the 2011 vintage, as well as three Gold Medals with its Cabernet Sauvignon Gran Reserva 2011, its Syrah Gran Reserva 2011 and its Pinot Noir Pequeñas Producciones 2011, another of its varieties that has achieved great international recognition.
The winery also received other distinctions for the quality of its Cabernet Sauvignon and its emblematic Sauvignon Blanc, after three days of "blind tastings" at this most prestigious event in the country. The jury was composed of more than twenty Chilean and foreign experts, with Brazil as the guest country on this occasion.
"These high scores that our wines have received is a recognition to a whole team that every day carries out a thorough and sustained work over time to produce wines of excellent quality," says Grant Phelps, chief winemaker of Casas del Bosque.