Press Report Casa Mirador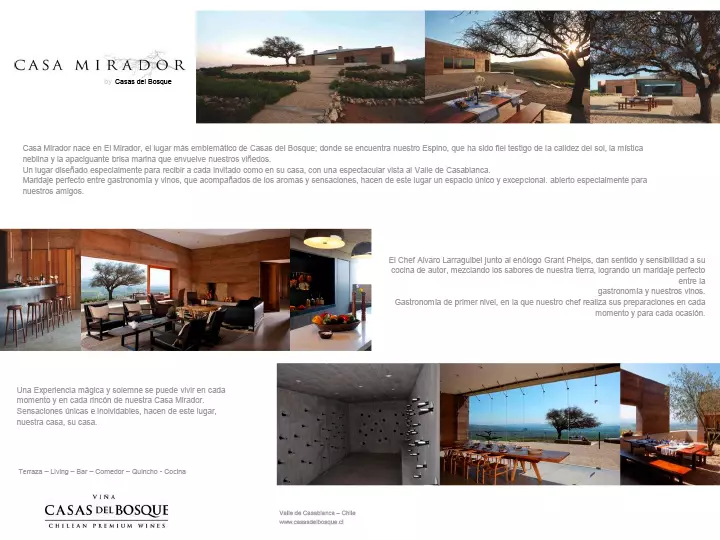 Casa Mirador was born in El Mirador, the most emblematic place of Casas del Bosque; where our Espino is located, which has been a faithful witness of the warmth of the sun, the mystical mist and the soothing sea breeze that envelops our vineyards.
A place specially designed to welcome each guest as if they were at home, with a spectacular view of the Casablanca Valley.
Perfect pairing between gastronomy and wines, accompanied by aromas and sensations, make this place a unique and exceptional space, open especially for our friends.